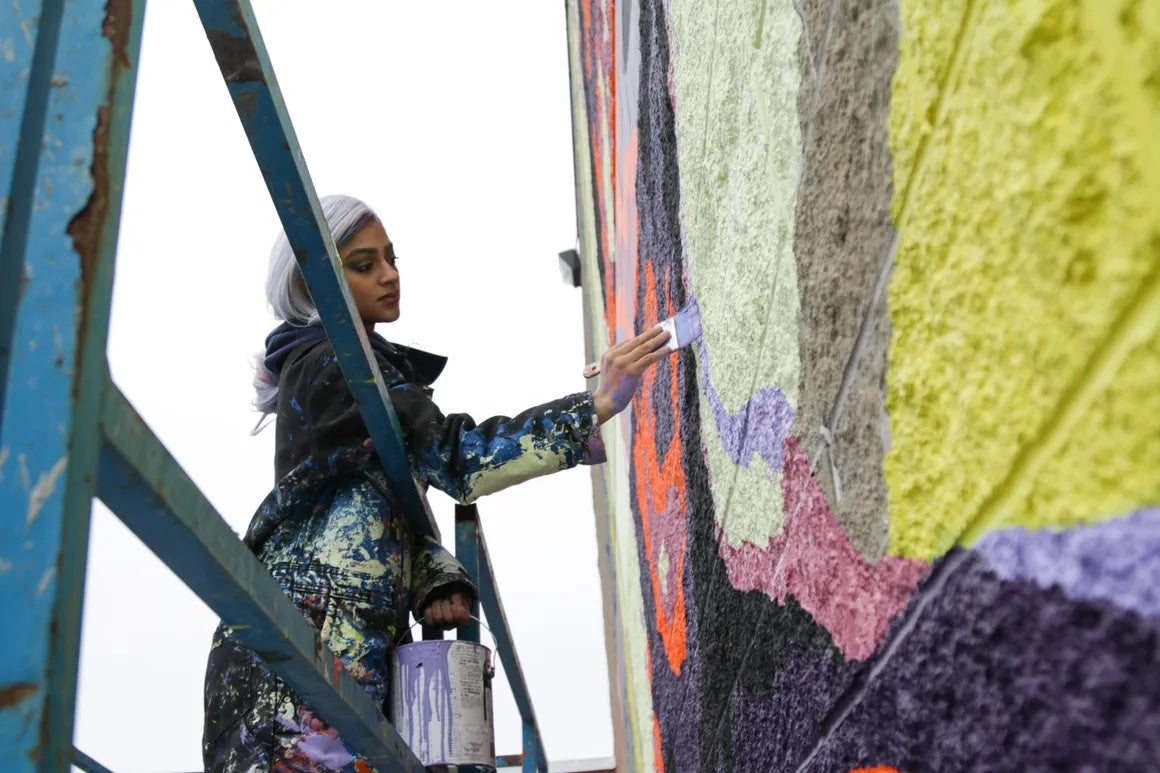 YSANEL x Public Art
Spreading awareness and transforming communities through public art and performance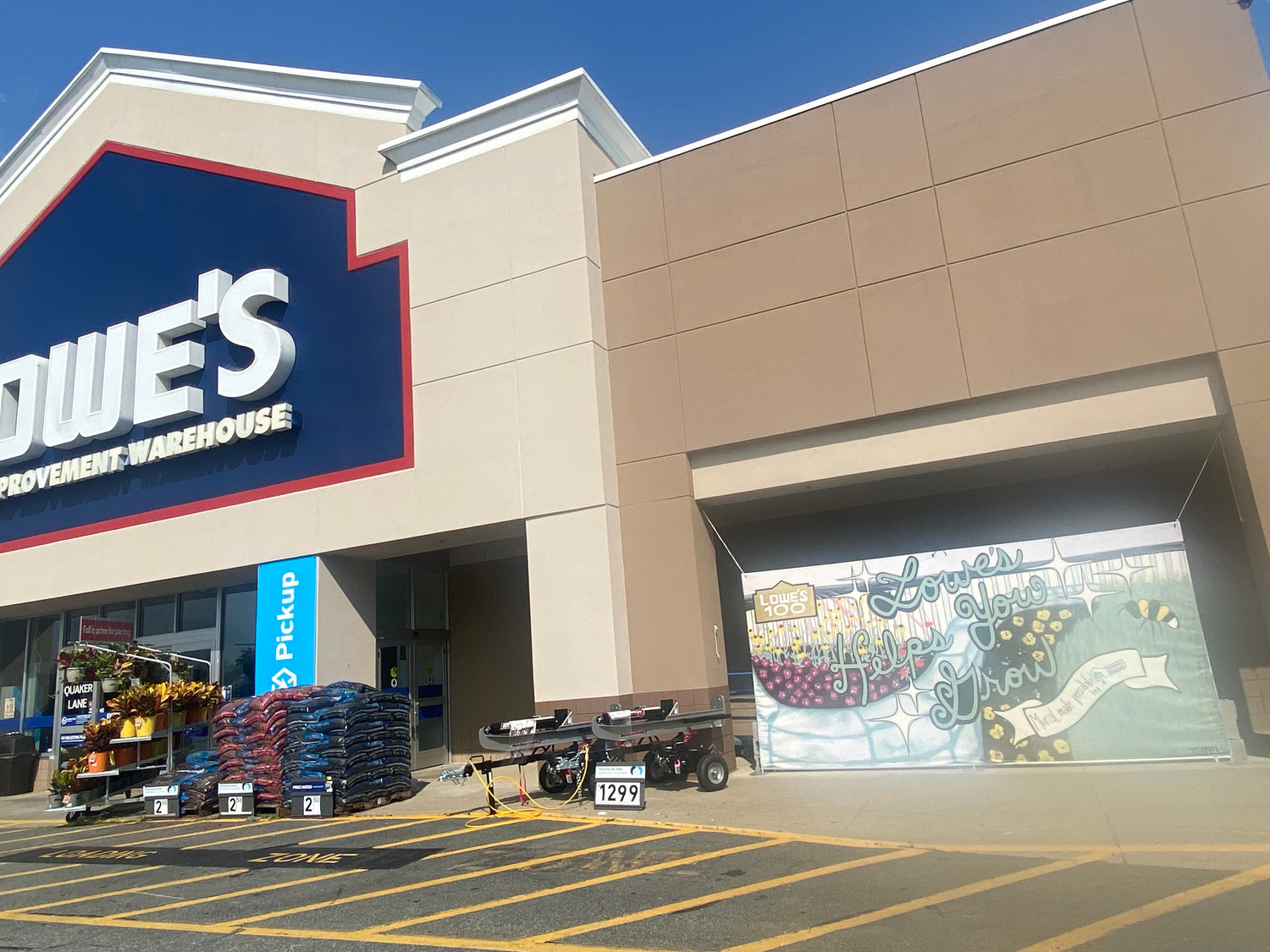 Lowe's Centennial Celebration
Lowe's celebrated their 100'th birthday in 2021 and one of the ways they did so is with 100 murals at 100 different stores across the US. The company commissioned YSANEL to paint the mural that lived outside of the Lowe's on Quaker Lane in Warwick, RI. Time lapse video below: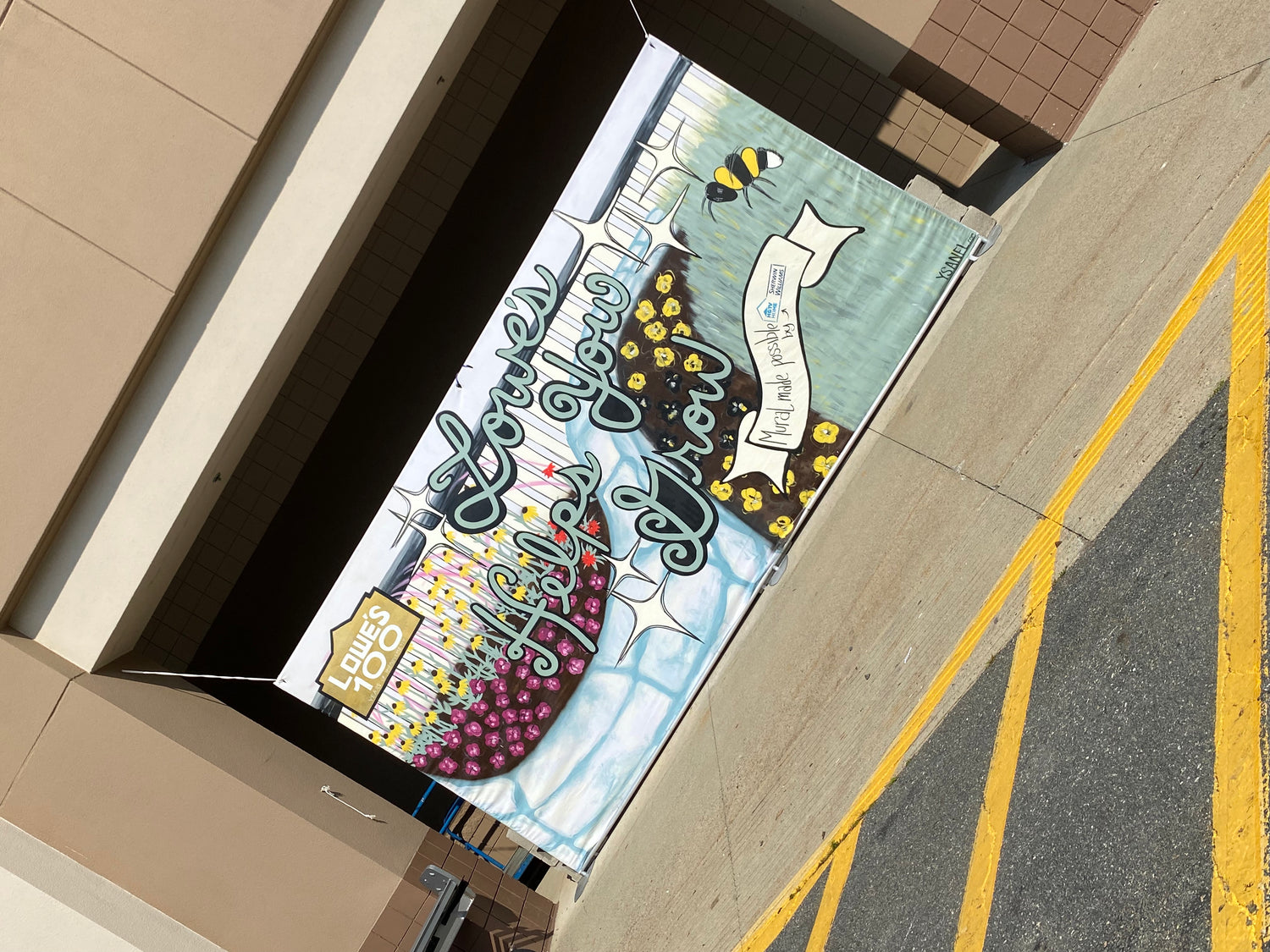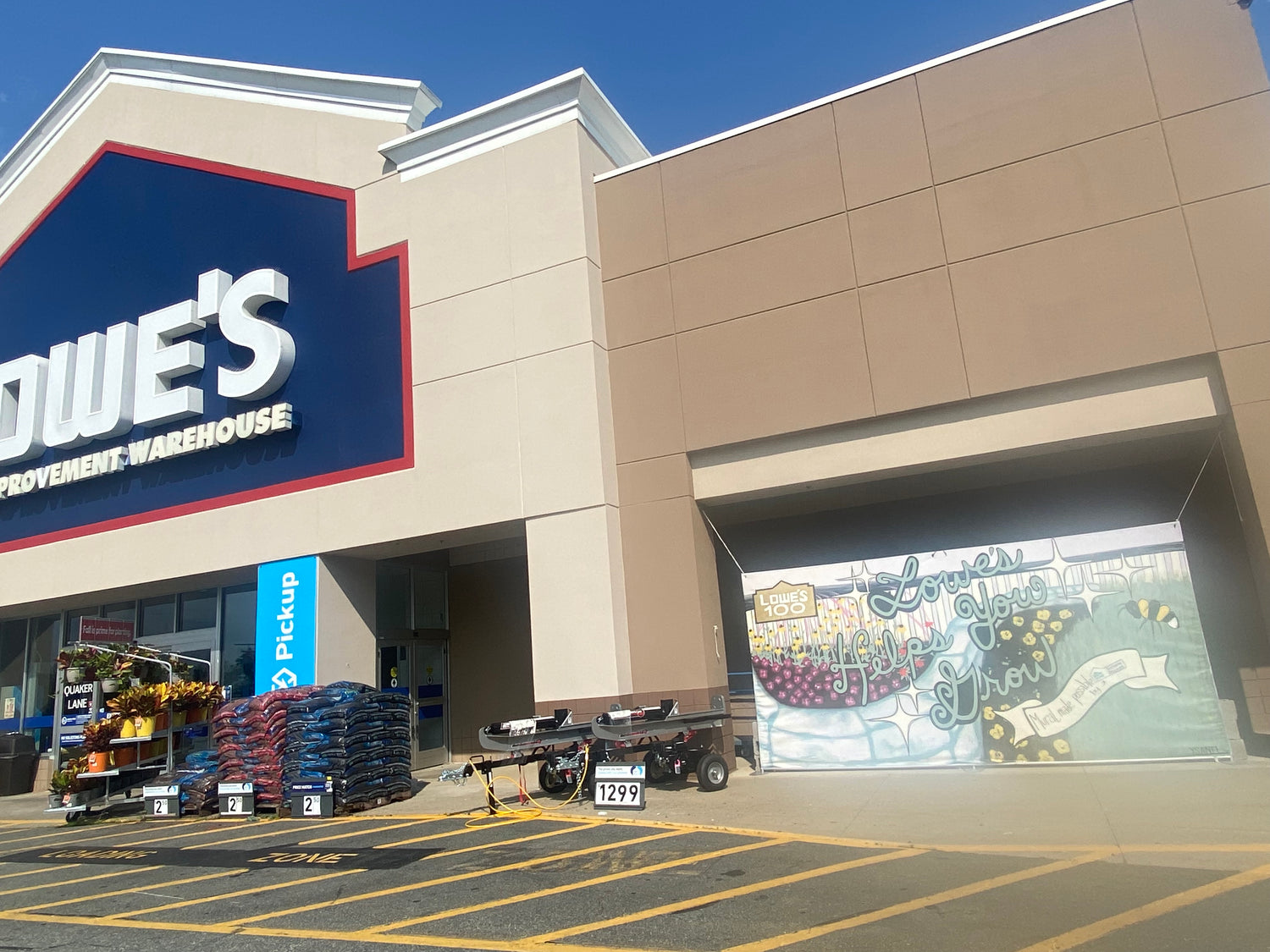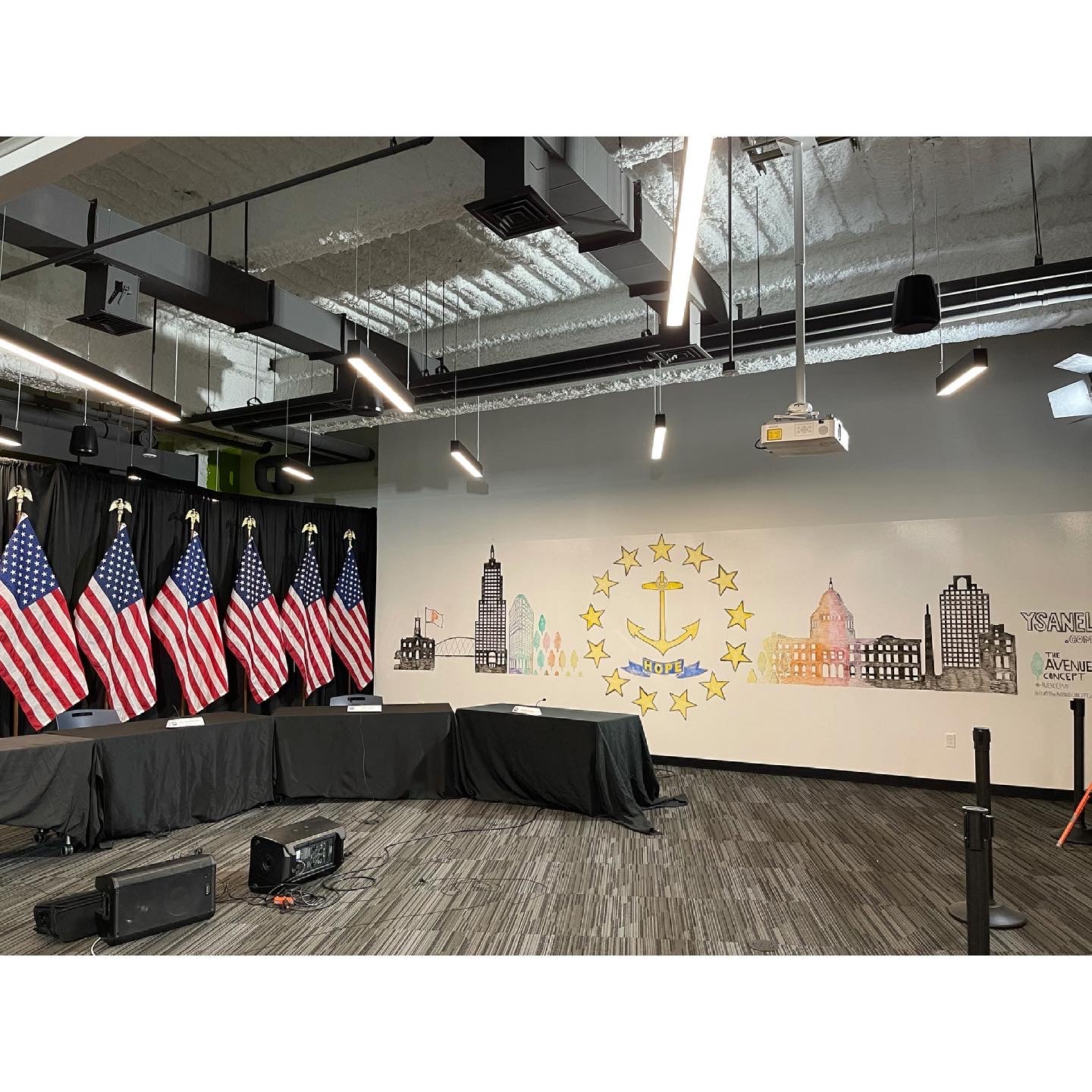 Mural and Meeting Vice President and Secretary of Commerce
YSANEL was invited to create this mural using expo markers on a dry erase wall at District Hall in Providence for a special conference in the Spring of 2021. Vice President Kamala Harris and Secretary of Commerce Gina Raimondo sat alongside 5 local female business owners to celebrate their leadership, talk about their needs and introduce the American Jobs Plan and American Families Plan.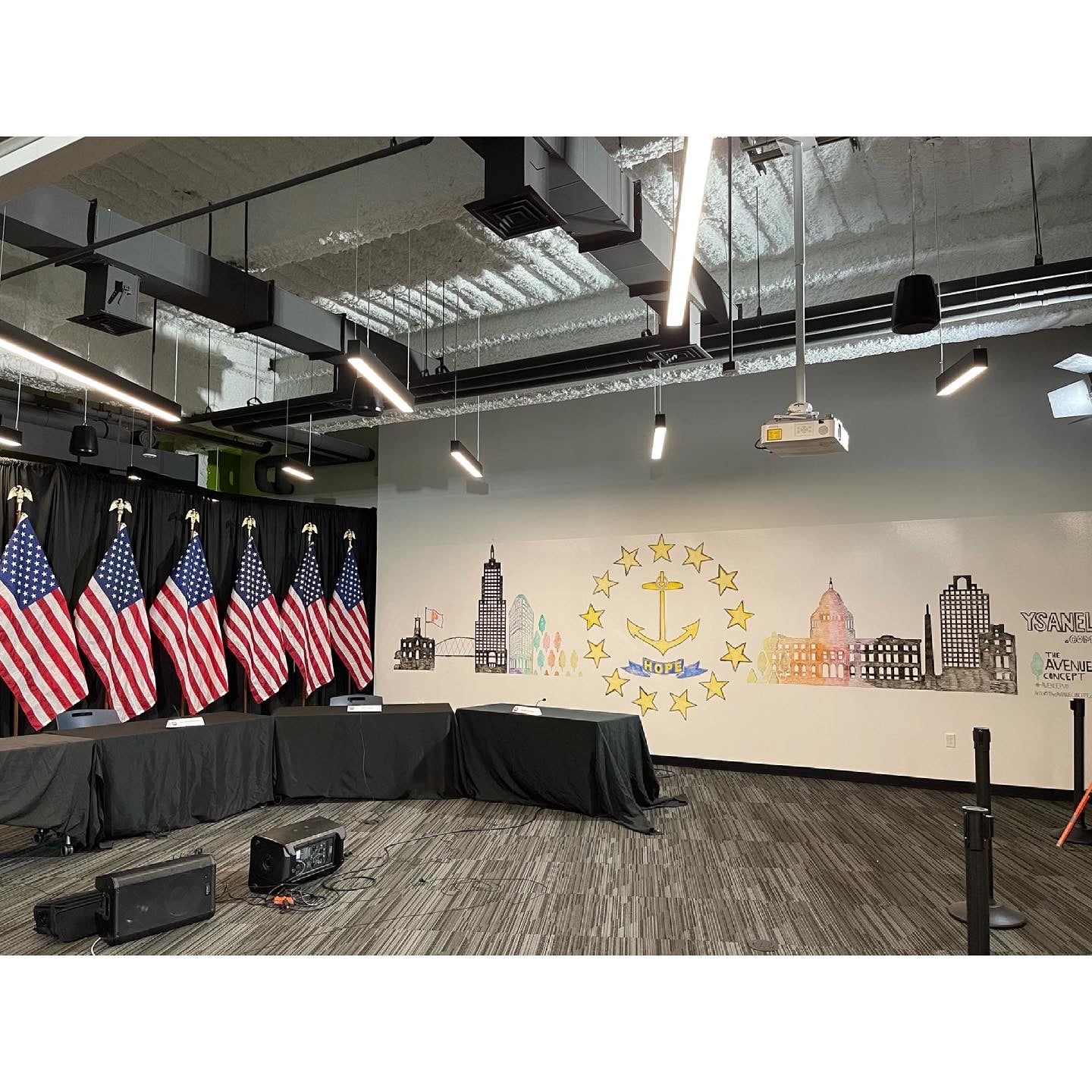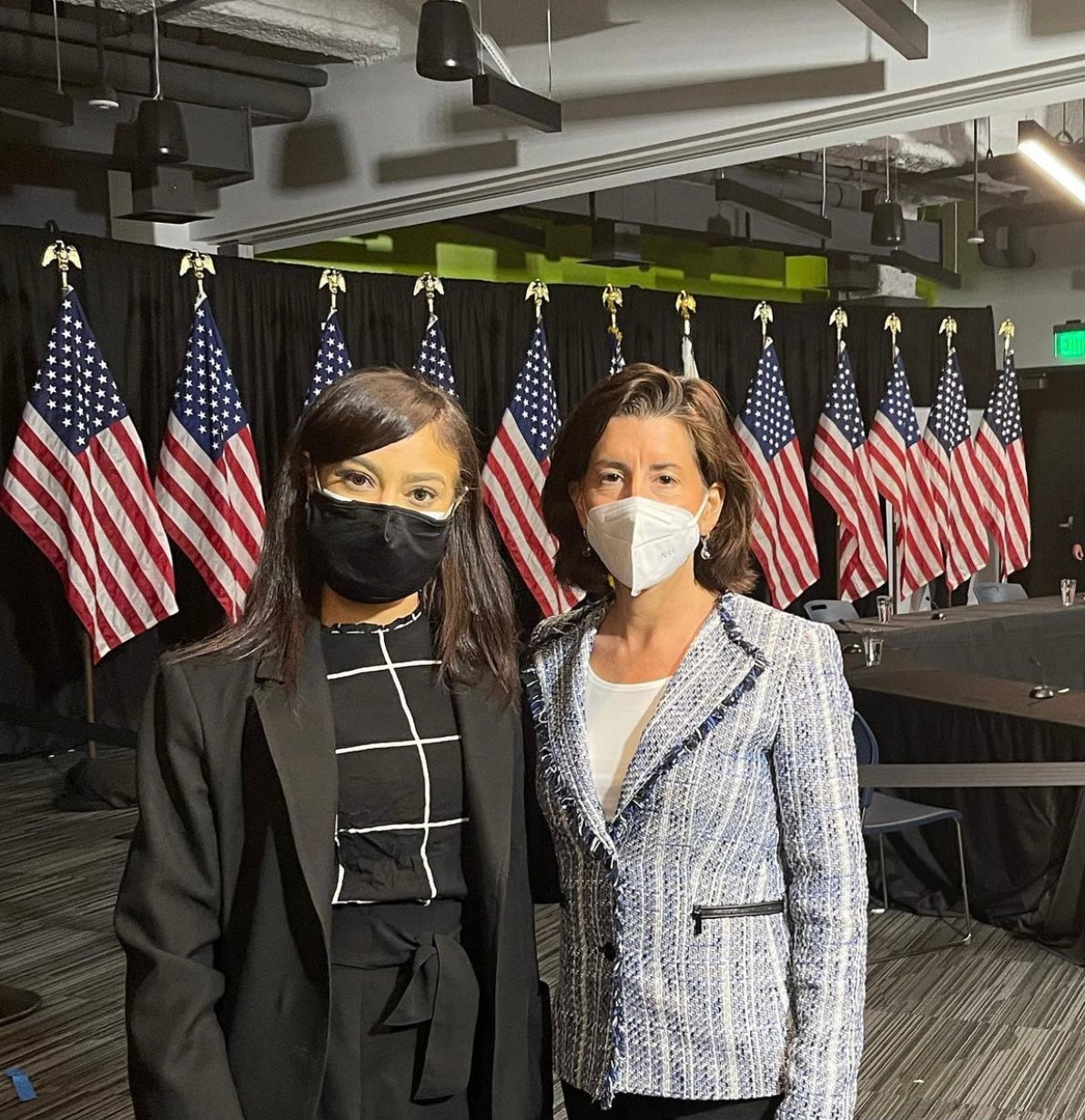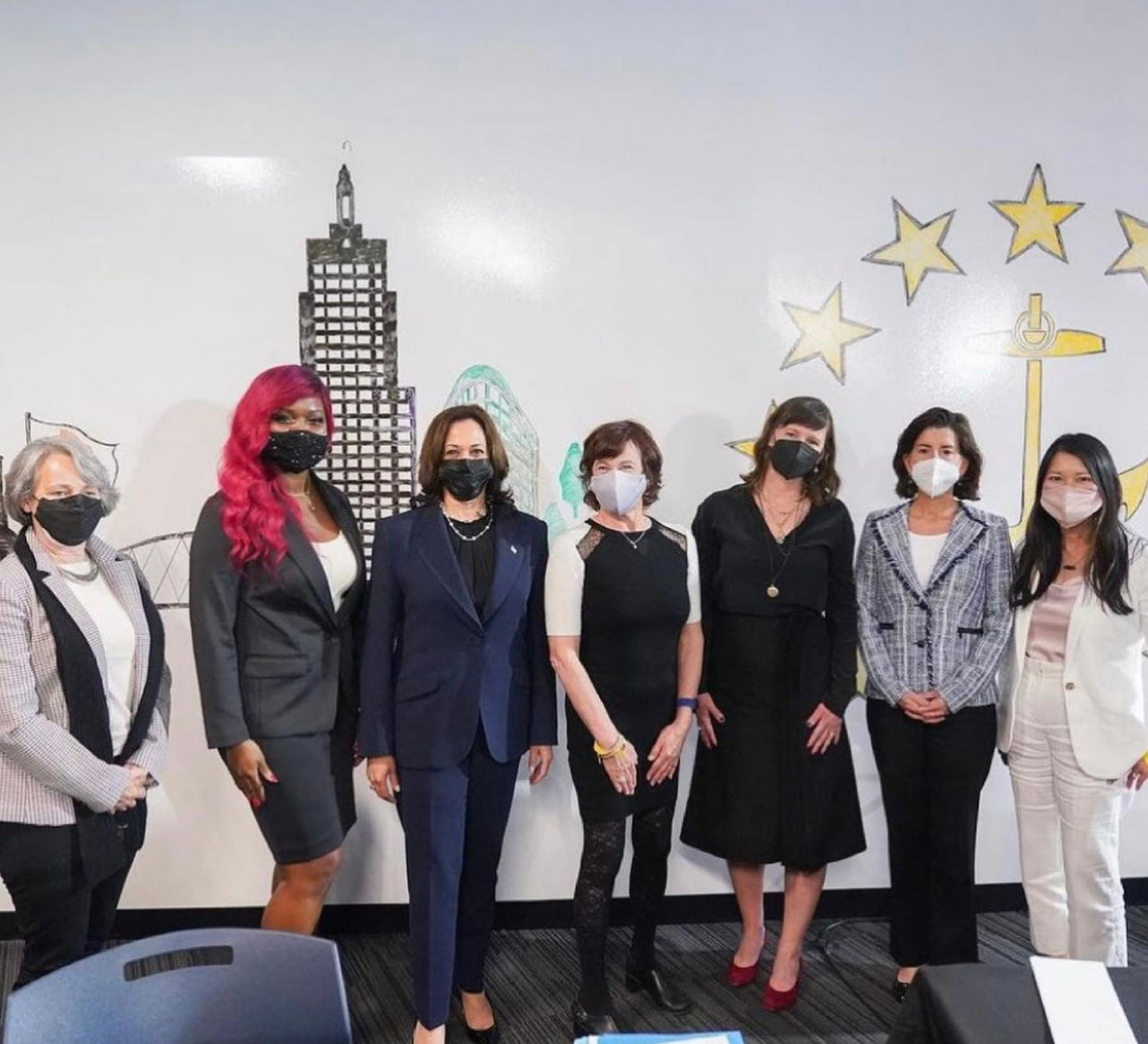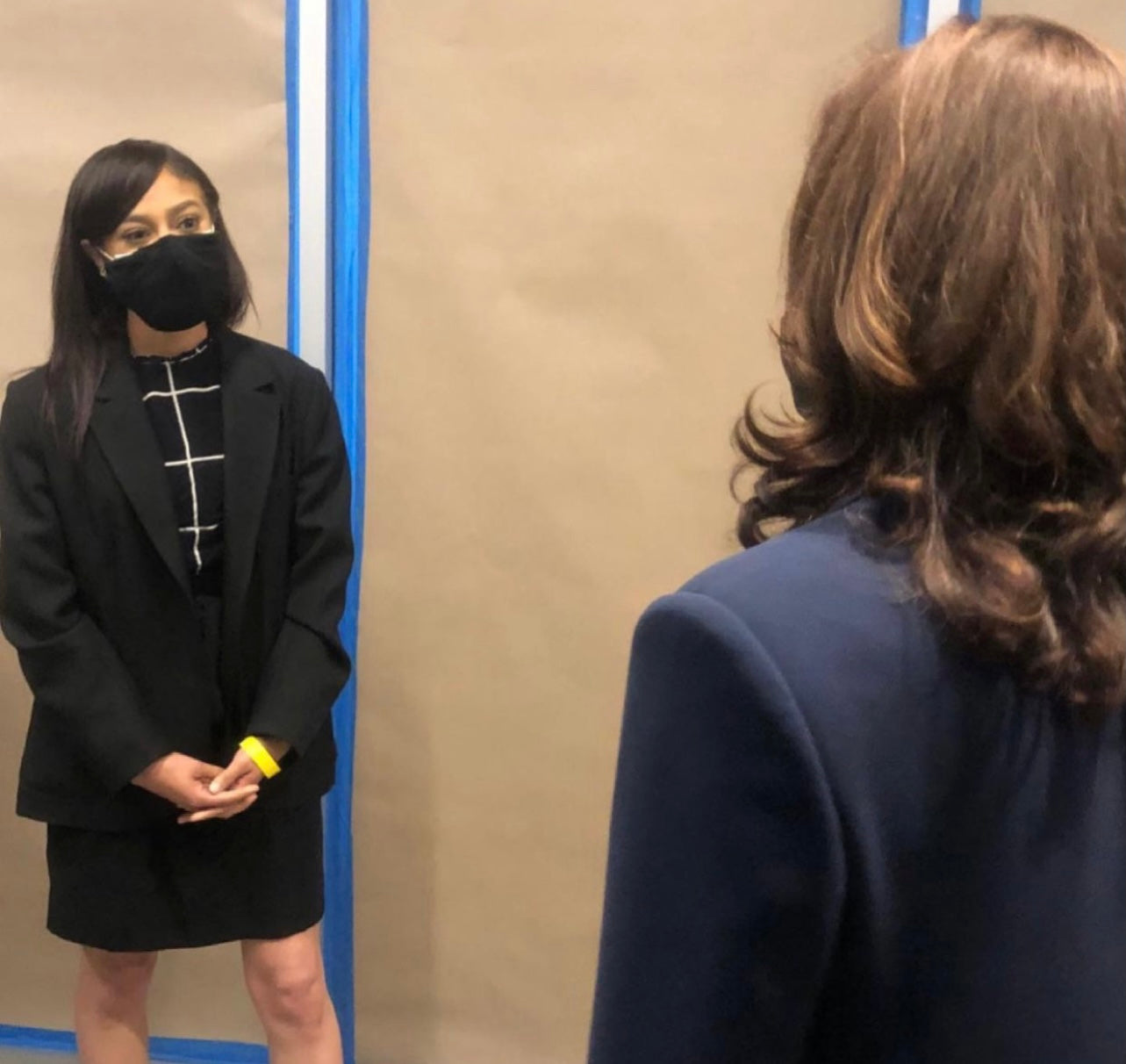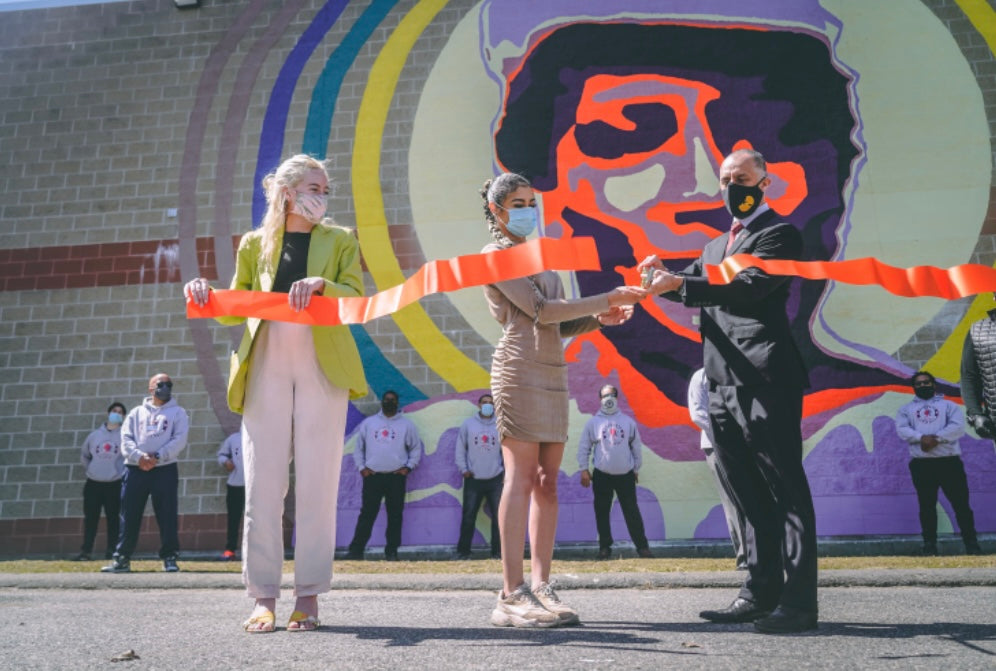 "Madeline"
YSANEL was commissioned by the City of Providence and the Department of Parks and Recreation to complete a 6 month residency and paint a mural that was permanently installed on the exterior of this building in 2019 until forever. This was YSANEL's first major public art project in the city of Providence, RI.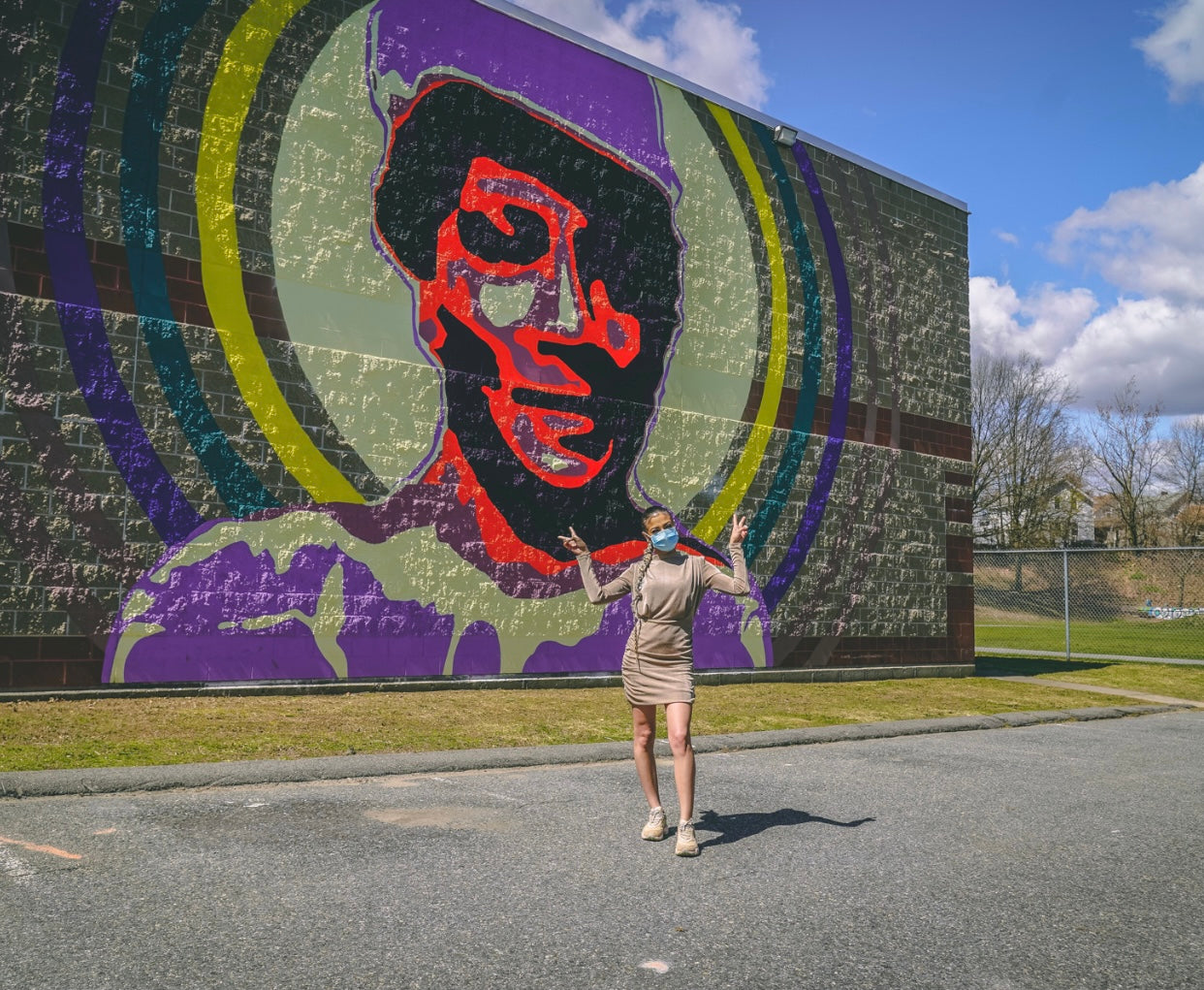 REC Philly
YSANEL returned to Philadelphia to paint a mural for REC Philly at their new location in Center City, inspired by a mural that she painted for them in 2017 in North Philly. Go check it out at 901 Market St, Philadelphia, PA 19107 during any of REC's open hours!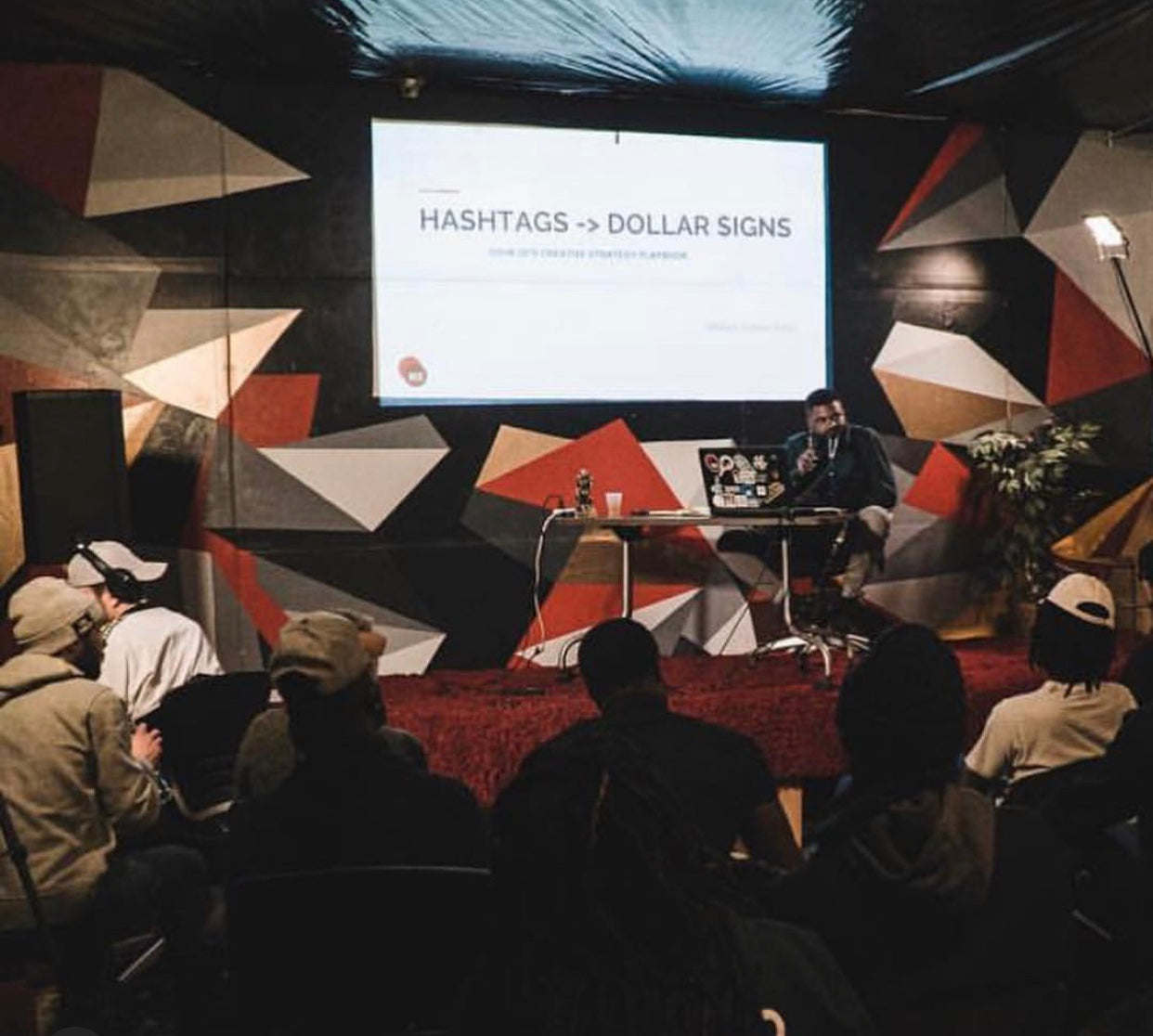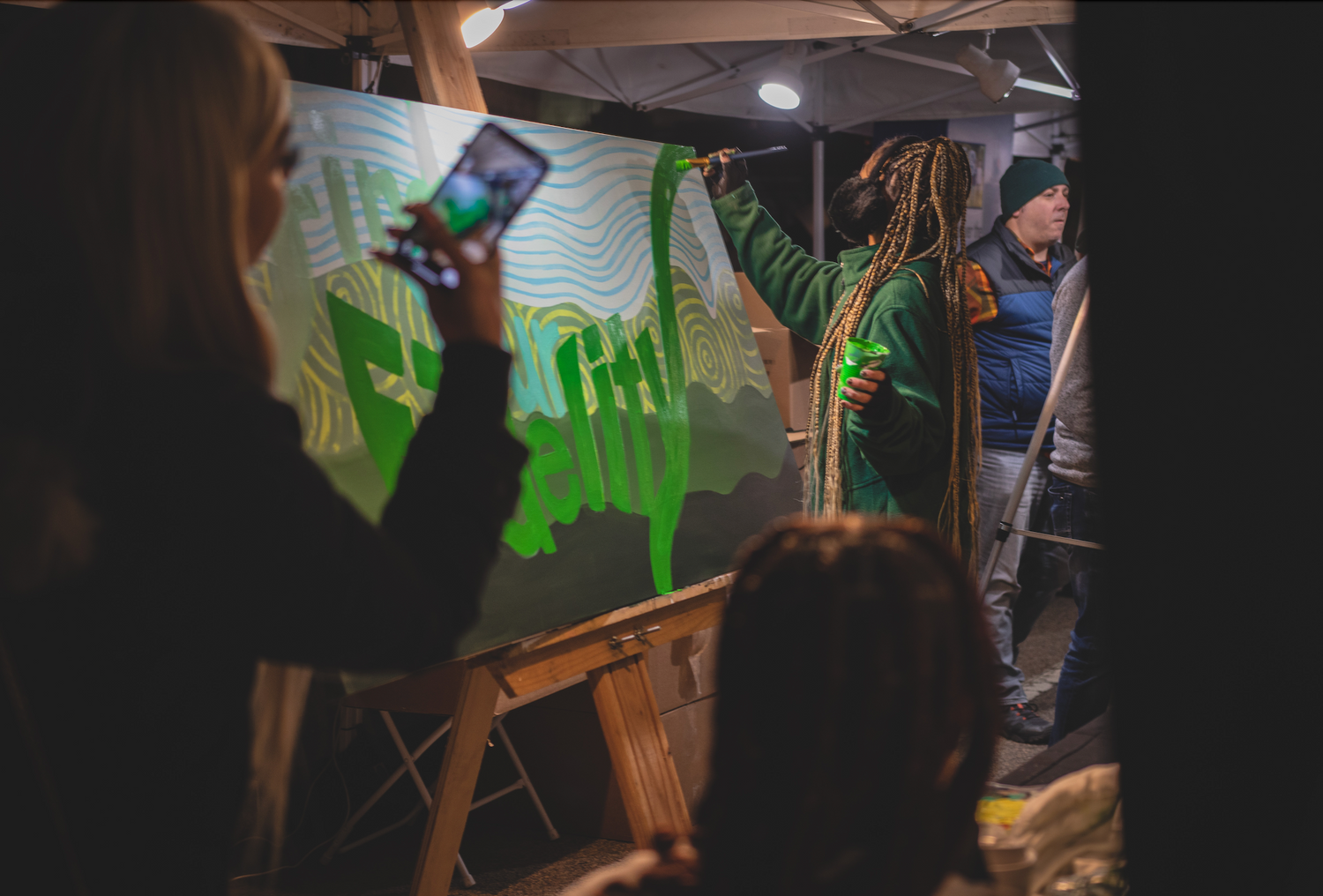 Find your Fidelity
Celebrating new job opportunities at their Smithfield location while vending at the November 2021 Waterfire in Downtown, Providence - the company invited YSANEL to paint live - showcasing her own style and personality while promoting their recent campaign called "Find Your Fidelity".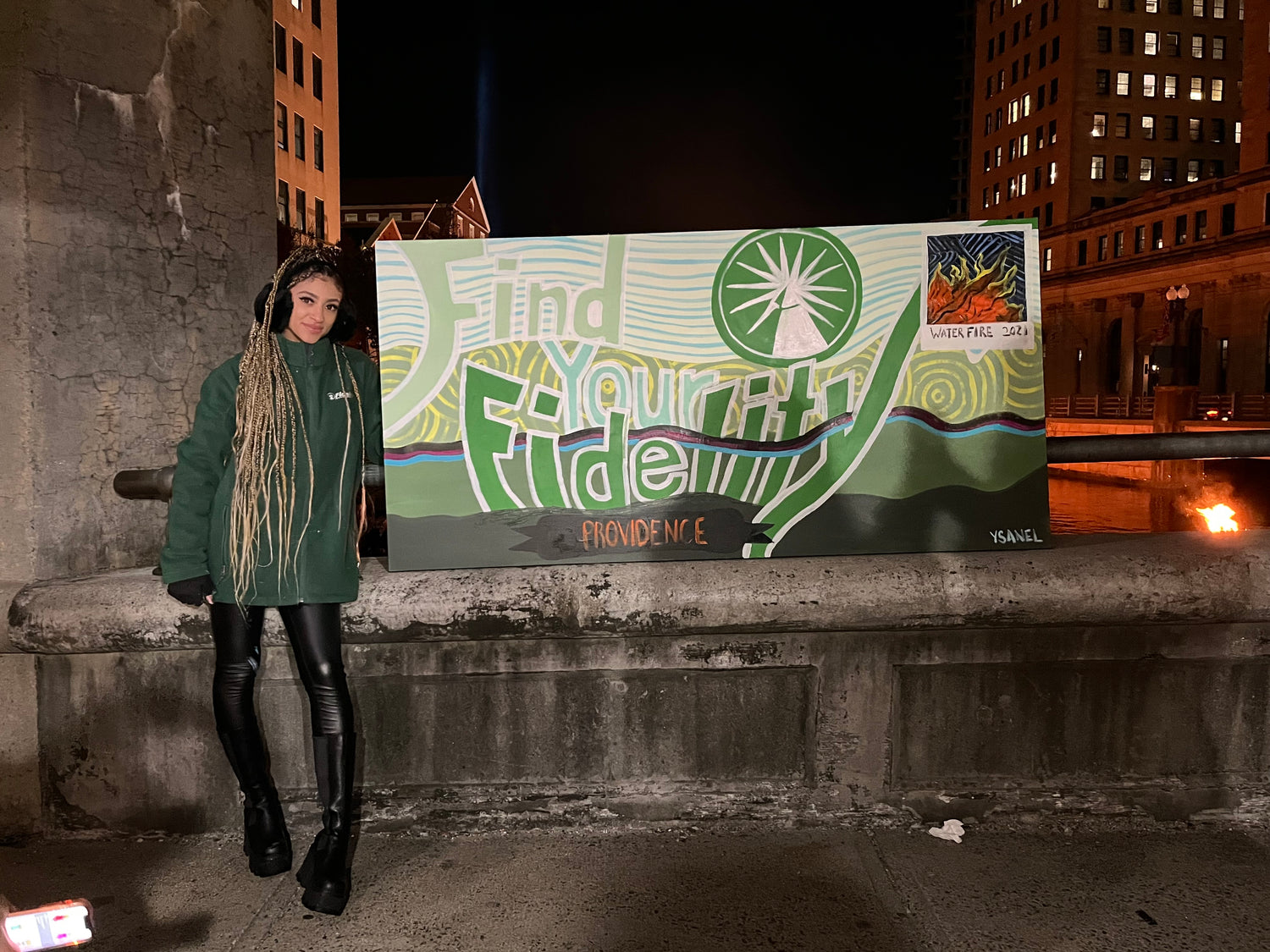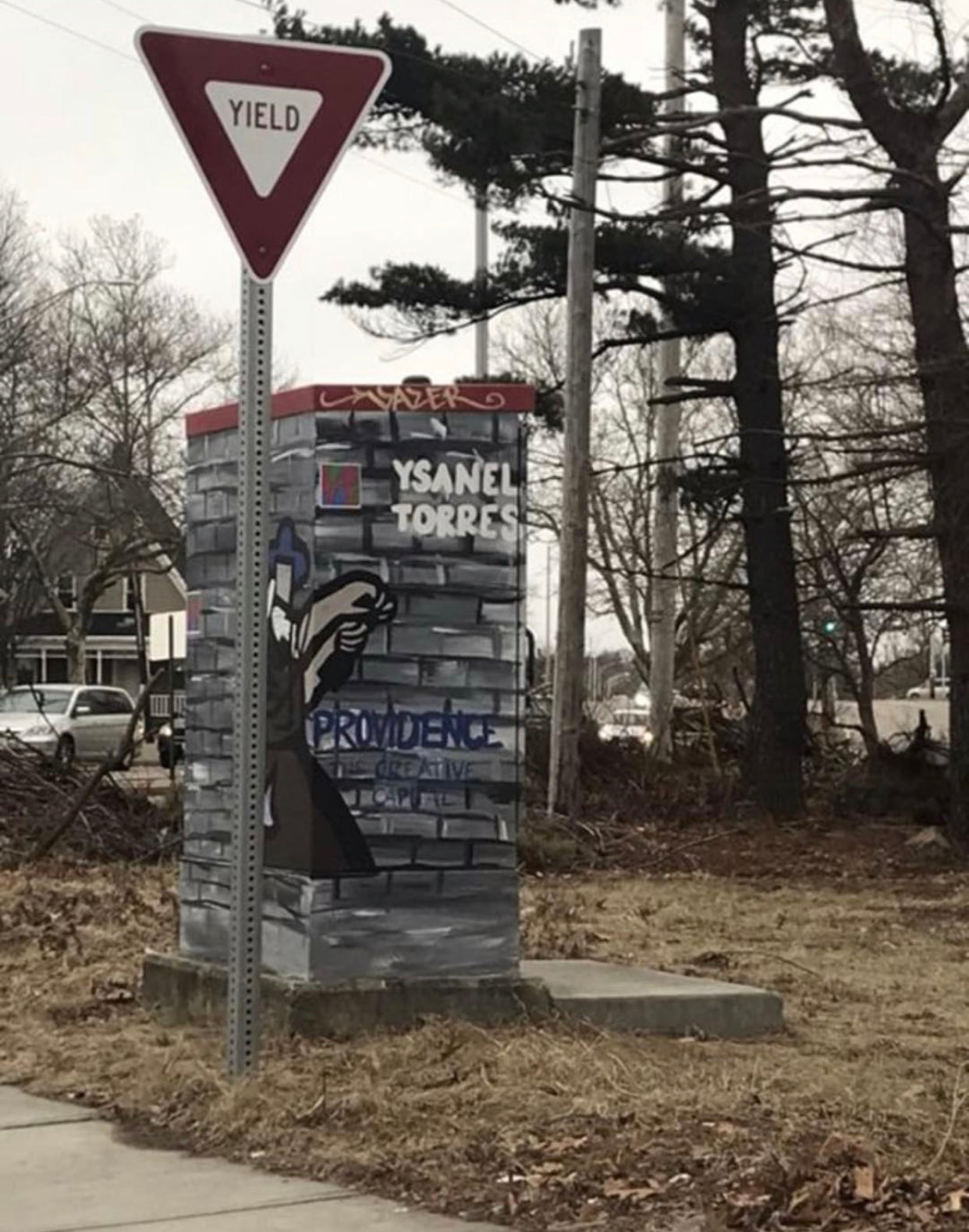 Utility Boxes in Providence
YSANEL's been transforming utility boxes since the age of 16 years old when she embarked on a journey to paint portrait portraits of women that inspired her. Slide to see some of her painted boxes in Providence: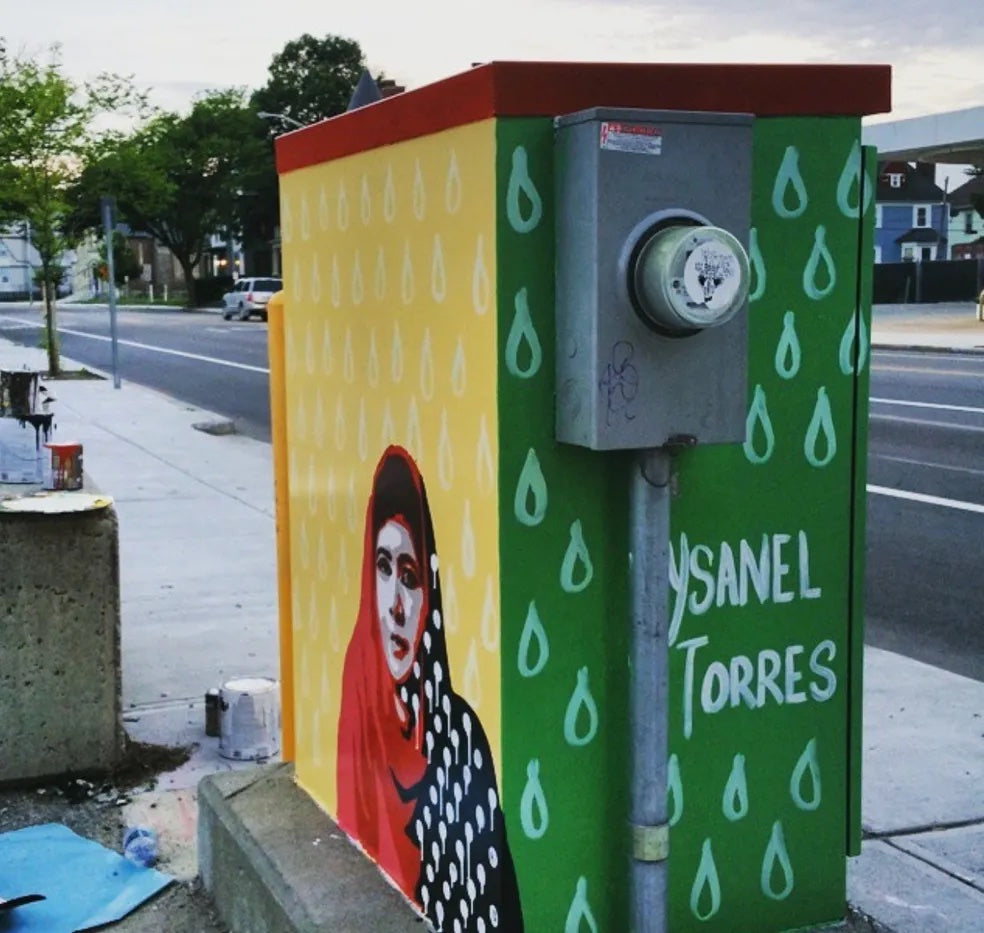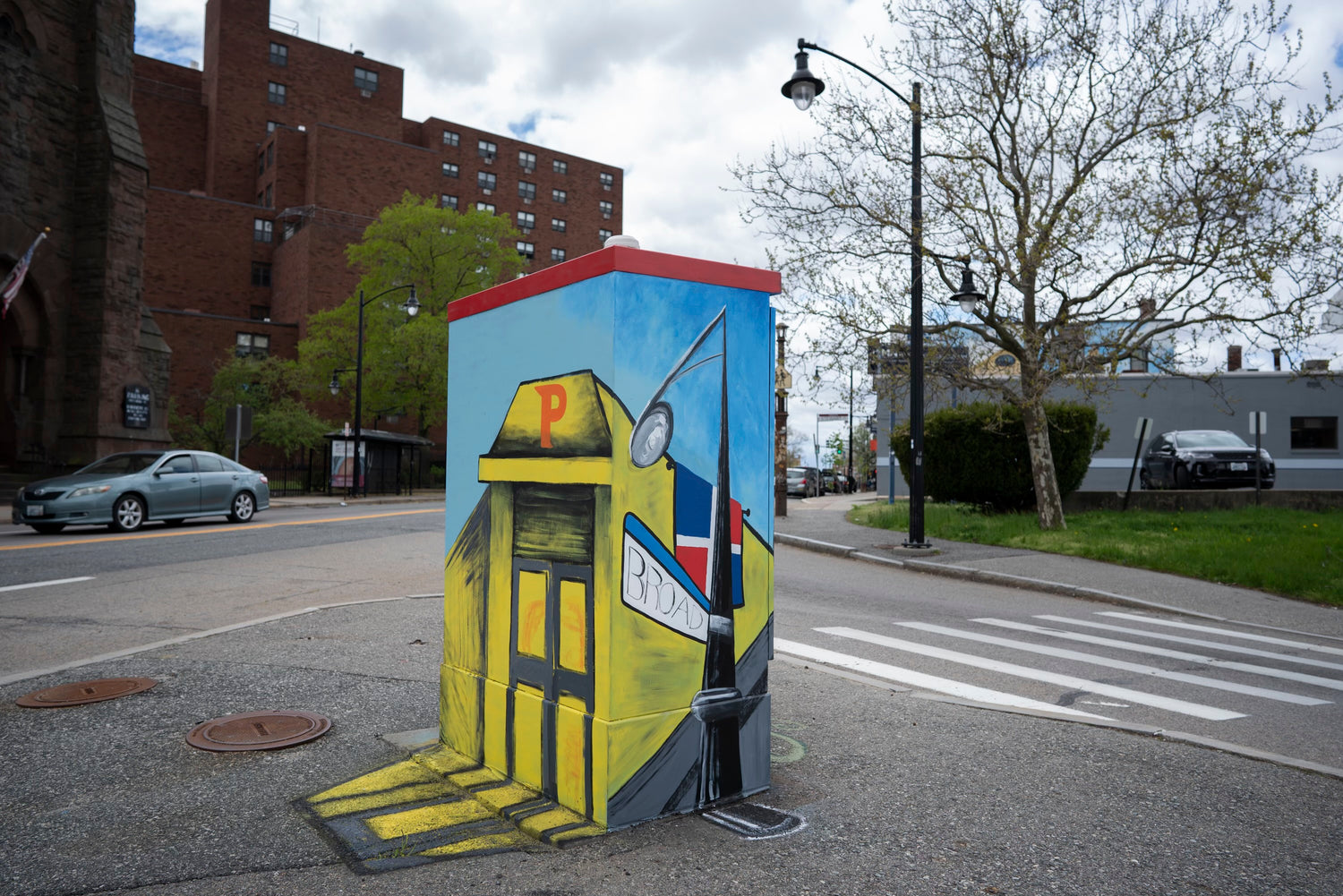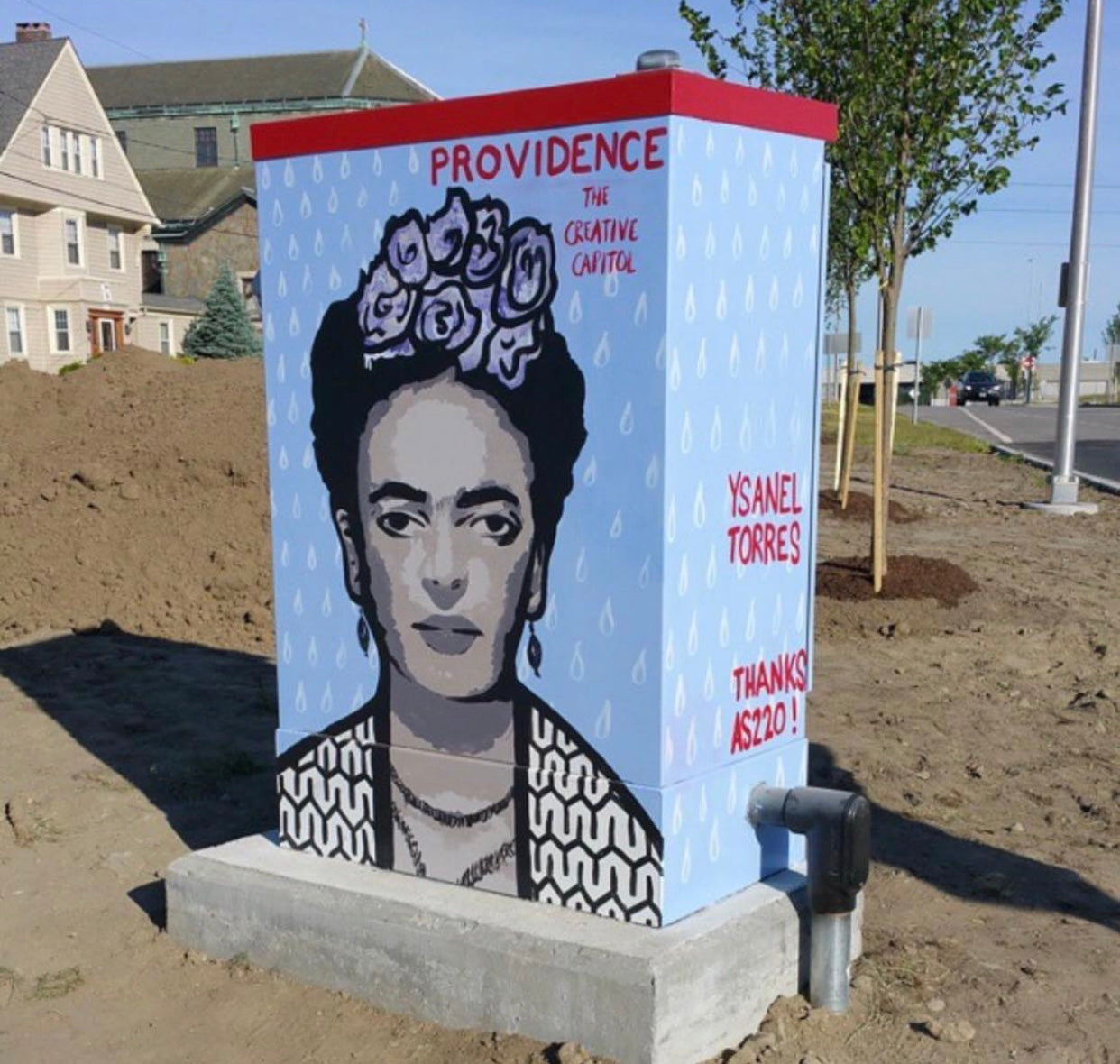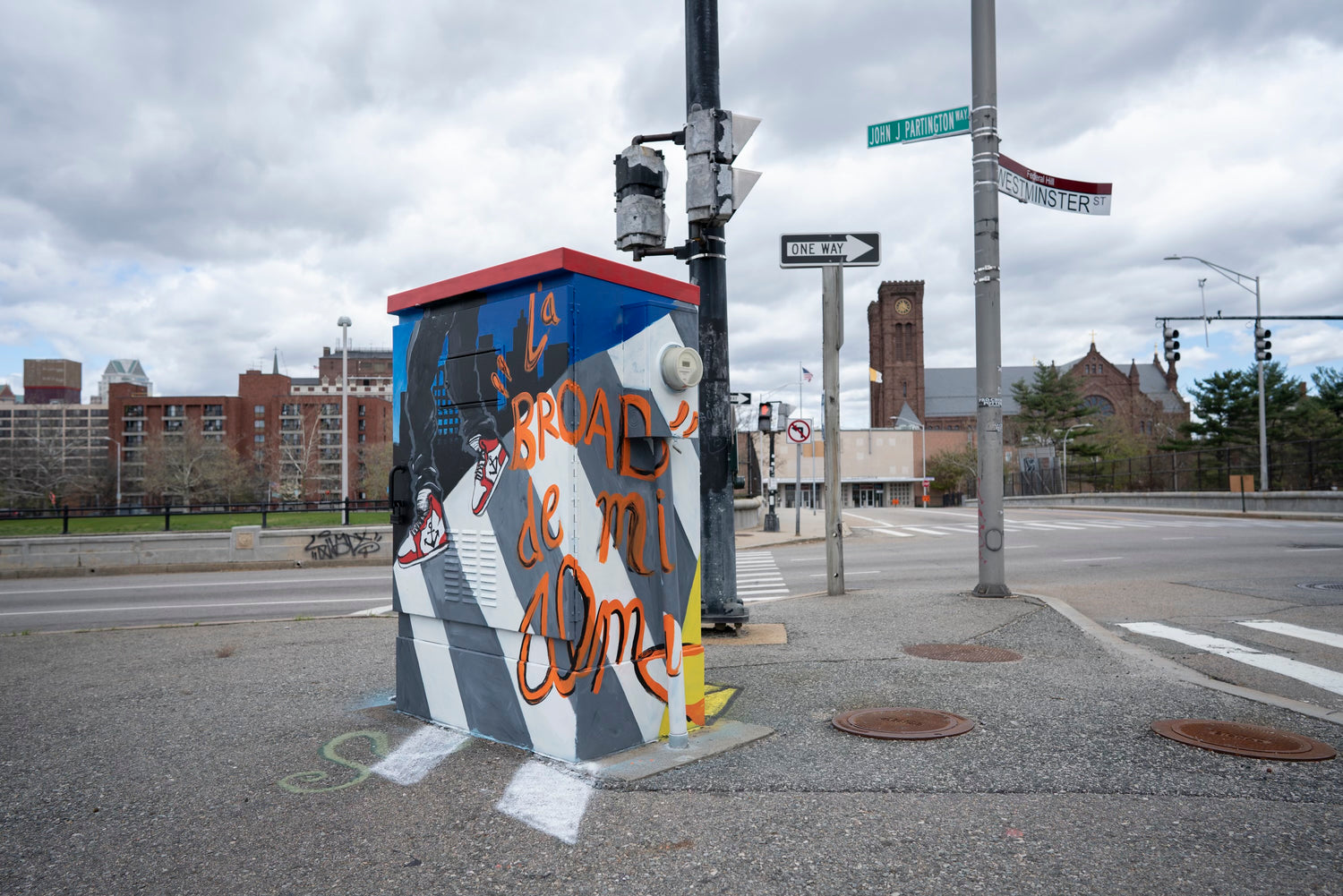 "Thinking Outside The Box" As part of their Utility Box Program, The Avenue Concept commissioned local artists to paint murals on these functional but otherwise unsightly part of our streetscape. YSANEL, who is also a poet, reflects on the experience and its impact in this video filmed and edited by Ian Travis Barnard and his team.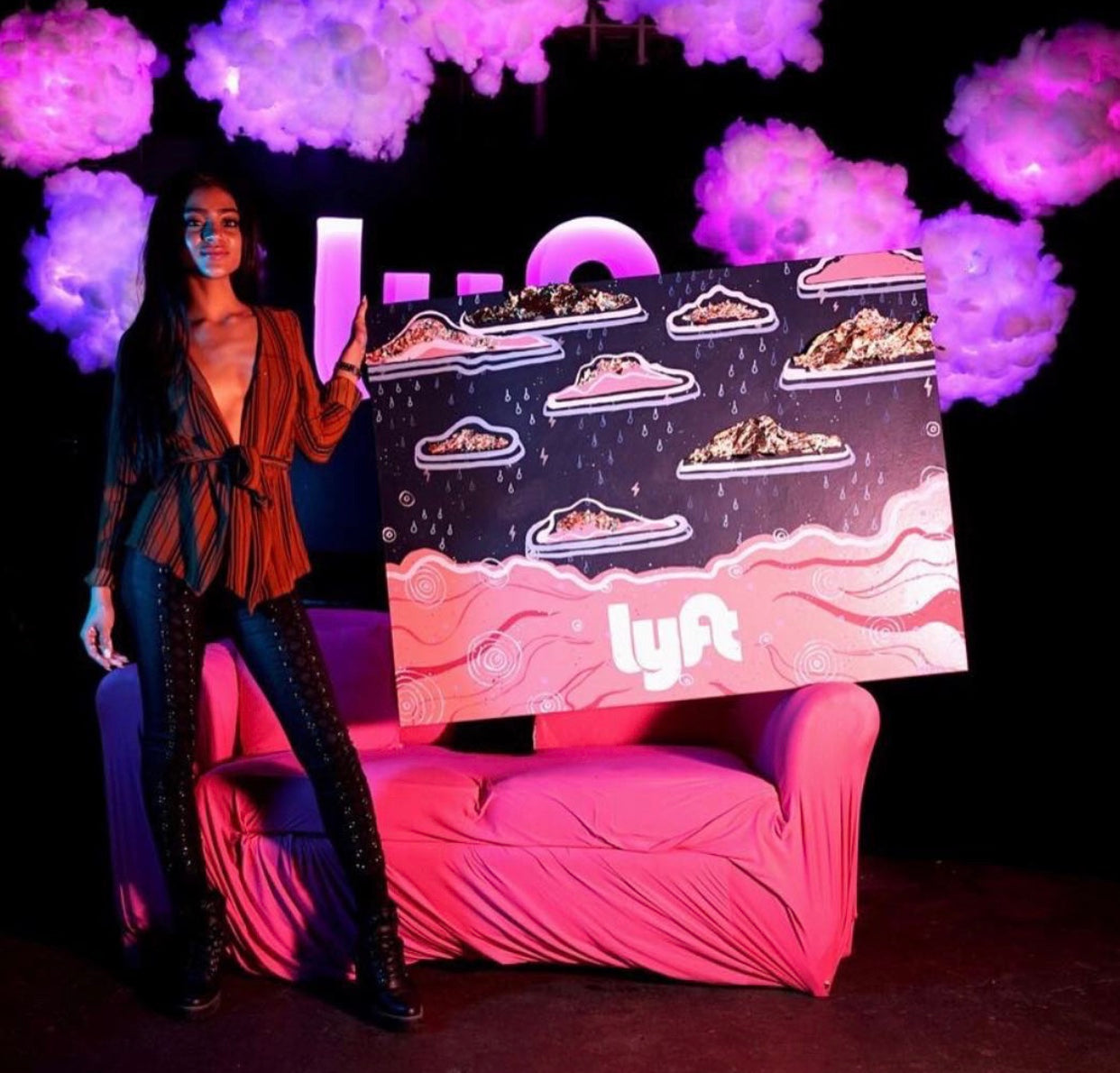 Slide for more public art:
YSANEL takes both private and public commissions worldwide