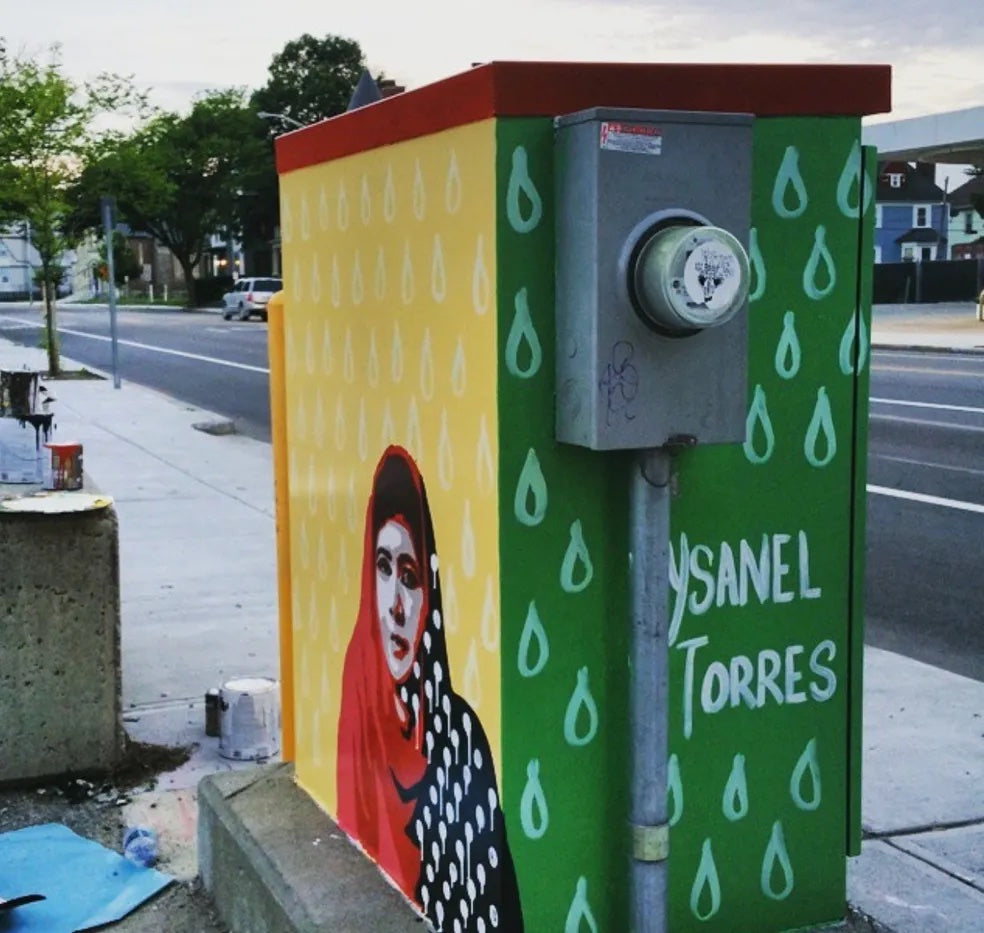 About the Artist
A young Afro-Caribbean artist learned to "fly" through manipulating her materials. YSANEL started as a poet and is now a well-known public artist based in Providence, Rhode Island. She grew up in the South Side of Providence alongside a large population of people from Dominican Republic, where both of her parents were born and where most of her is family is from.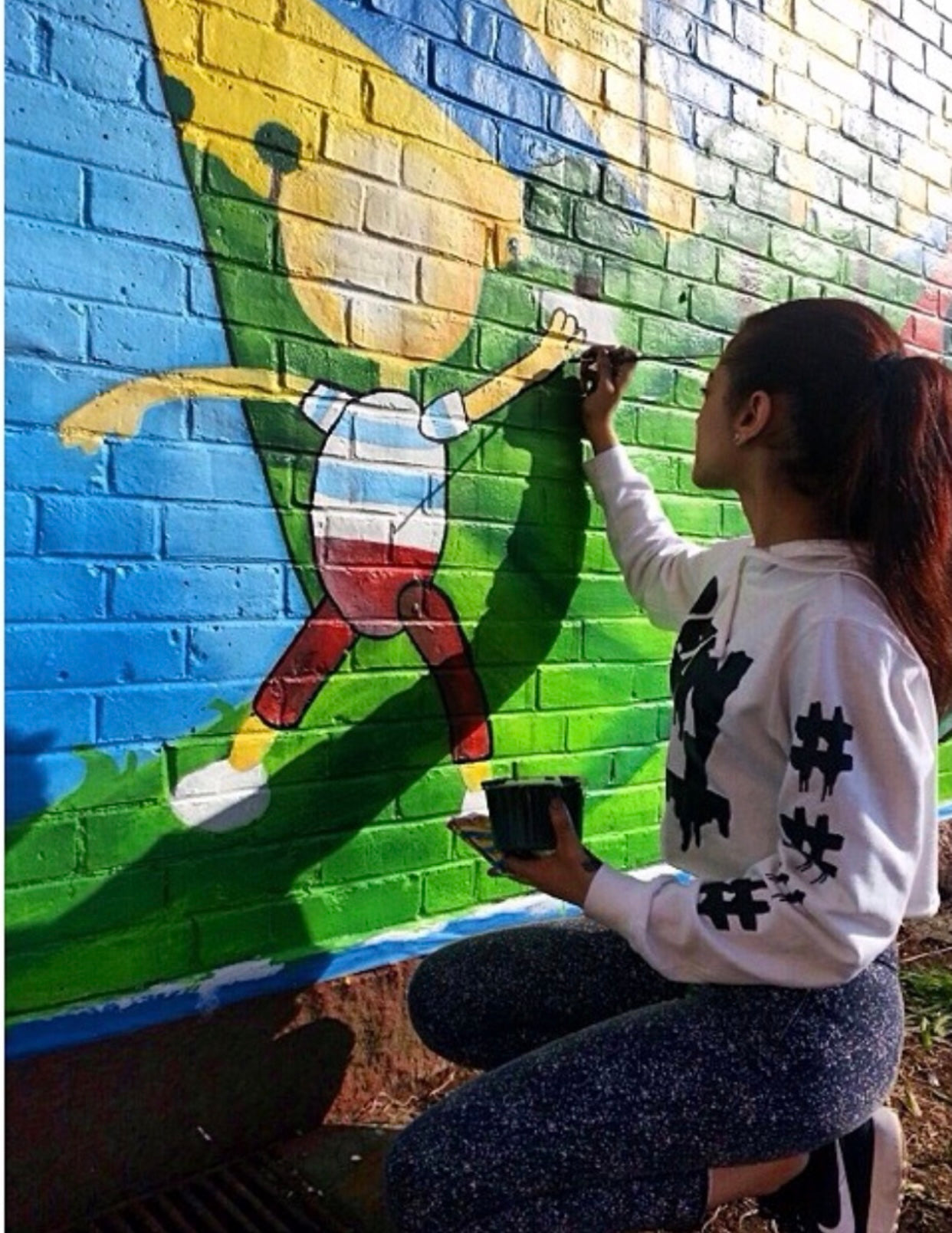 Lucky for her, Providence was (and still is) entirely a melting pot of various diasporas, so she learned arts & culture through both a personal and collaborative lens. She developed a voice for justice, especially racial justice and anti-gun violence movements. The common denominator in YSANEL's array of mediums is a passion for healing herself, people and spaces by bringing awareness and raising vibrations through public art, performance and installations.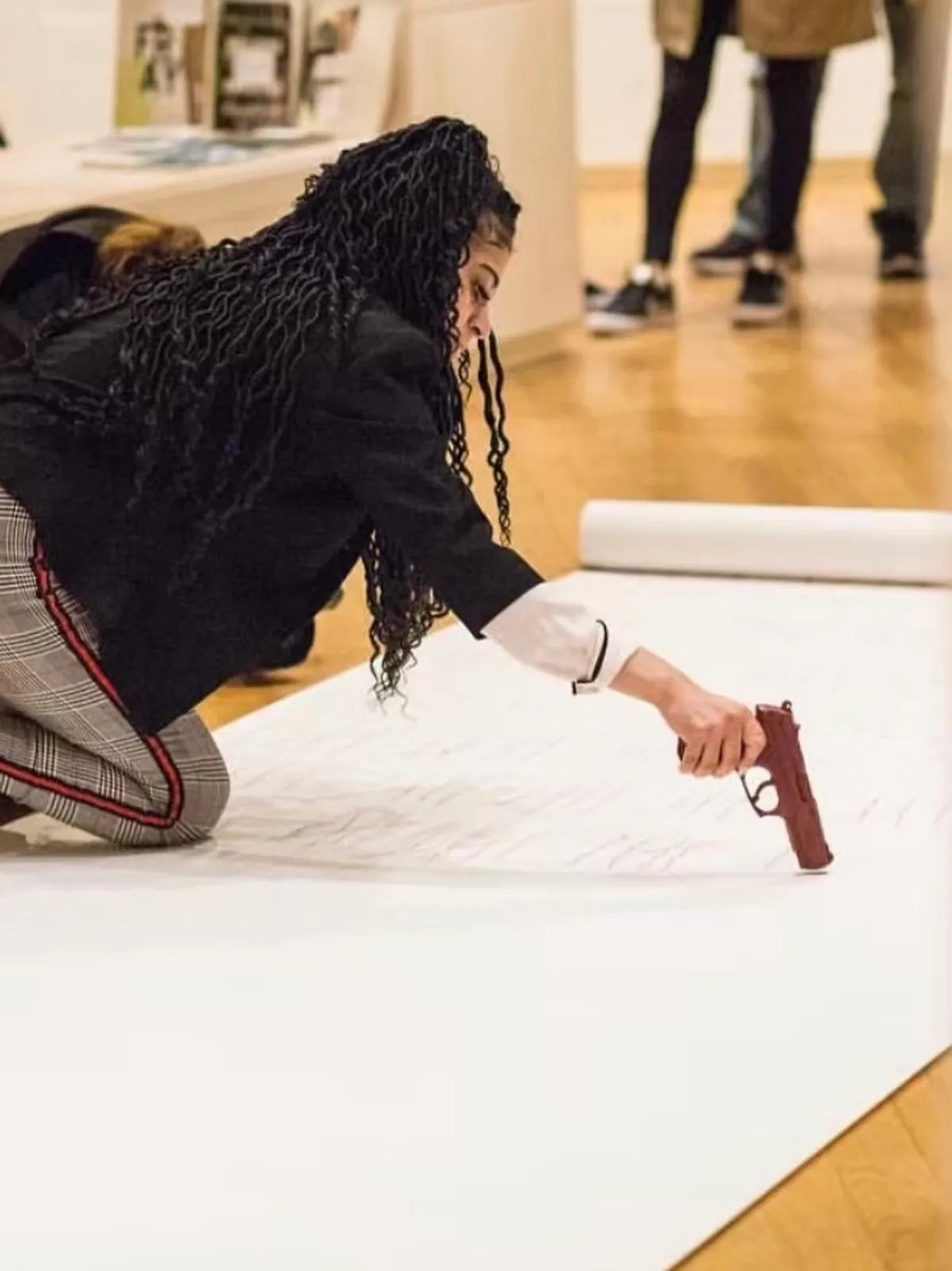 One of her most known Public Art projects is a series of portraits of inspirational women that were eventually featured in Providence Monthly's August 2019 issue called The Faces of Street Art. In Early 2017, the City of Providence awarded her the Public Art Fellowship, which was a major factor in her deep understanding and love for public art. Making history in 2022, YSANEL worked with Amber Art and Design to paint the largest mural in Rhode Island through the State's Percent-For-Art law.